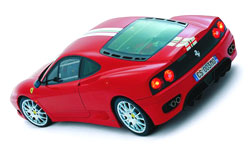 This is a worldwide Challenge Stradale
VIN registry
and I need your help to find all 1200+ cars!
All owner information provided will be treated confidentially and no names/addresses will be published online.
It would be great if we can find all the cars together and make this website the best and most complete Challenge Stradale resource on the internet. This is a non-profit hobby website.
Challenge Stradale owners: please visit the
contact
page if you want to add your car to the registry.
Dealerships or owners who want to sell their CS: please visit the
contact
page and read the instructions.